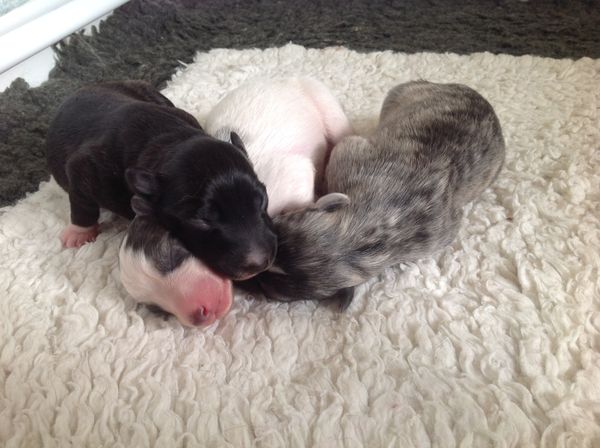 Two firsts for this litter was achieved:- the first all clear MDR1 litter for the UK and our first pups from the USA import male Kristull Barndance of Endevor
Click on the picture above to see more of this litter.
After taking Fira on a epic journey to Sweden recently, she has now produced a small litter of one female and one male to Gryffn's Aeyrie consider This (Kerry) - photo below. He is a sweet natured young man, imported to Sweden from America carrying a line that is not so widely available. Puppies arrived Christmas Day 07. 

Fira started her labour late afternoon Christmas Eve, things did not go well and due to a pup, stuck fast on route into the world we ended up in 4.00a.m Christmas Day dash to an unfamilar surgery, try as she might the Vet could not free this stuck pup and a C.Section was necessary.  

To view photos of the two Christmas Pups please go to Christmas 1
Kerry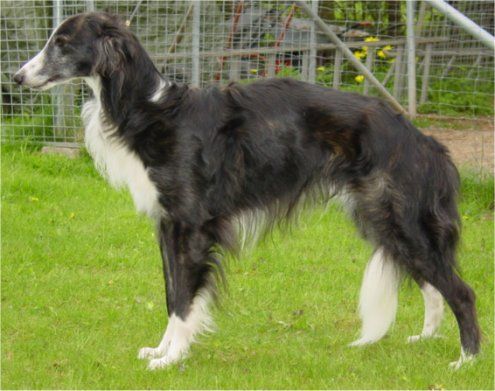 We are a small kennel, do not breed frequently and prefer that firstly, available pups are suited to potential owners, therefore we would urge any person interested in obtaining a dog from us, they firstly complete the form on the Enquiries page.
          Silken Windhound Litters


Silken Litter born Christmas Day 07 - Fira/Kerry

To go to the individual's page just click on the image of them.